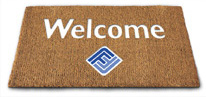 First Federal Bank of California is a traditional, community-oriented,
full-service bank that has been serving Southern Californians for over 75 years providing deposits, savings, banking transactions and low deposit home loans with a guarantor for our clients.
In this website we have attempted to blend our commitment to caring
service with our commitment to offering you the latest in convenience banking. Please stroll through our website and let us help you with your banking and financial needs.
Writer Dan Croke – more by Dan Croke